Orthopedic Surgery and Sports Medicine (OSSM)
Class of 2024 officers:
President: Steven Fischer
Vice-President I: Katherine Breese
Vice-President II: Andrew Herson
Treasurer: Alexa Morrow
Secretary: Melissa Kirk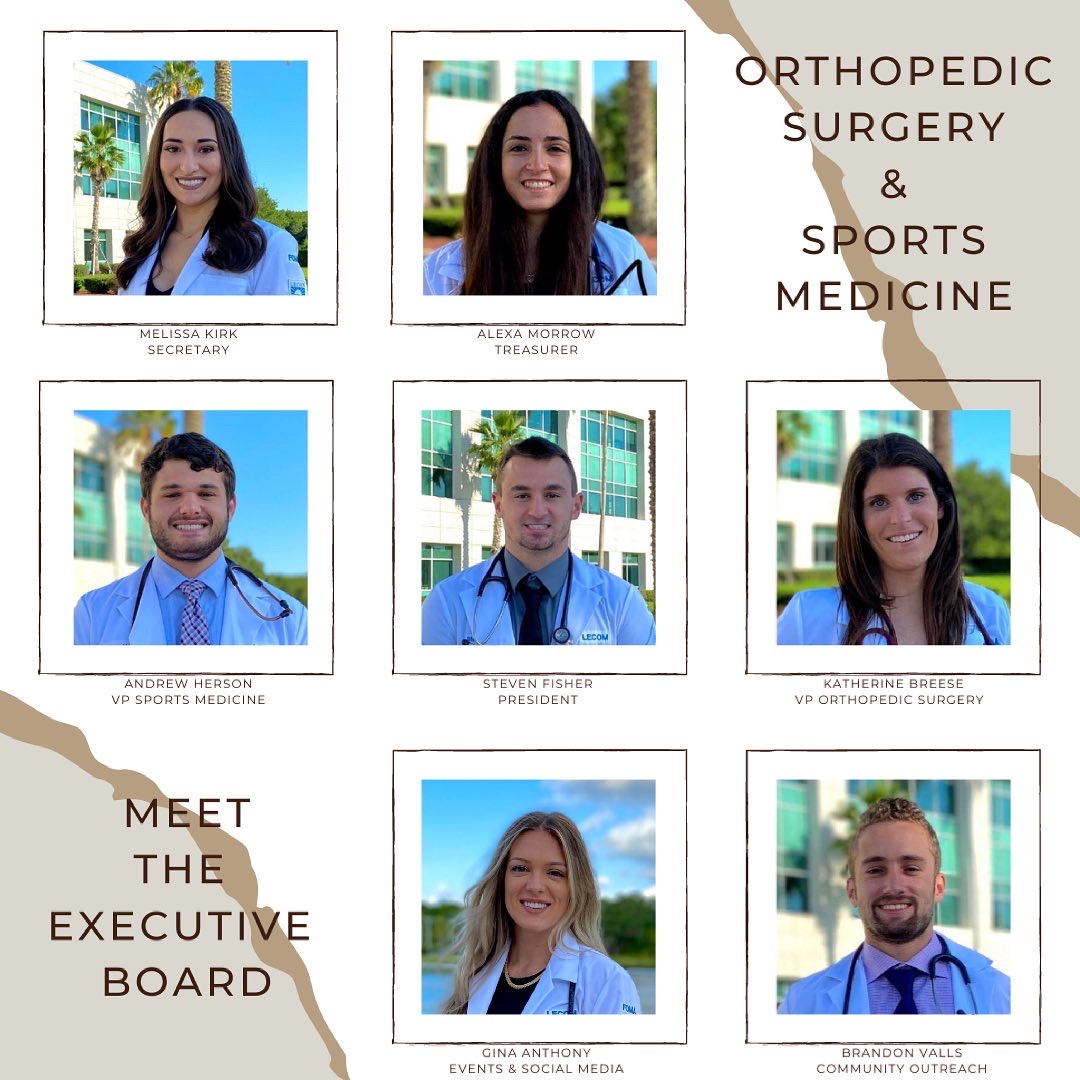 This club is open to all students interested in Primary Care Sports Medicine as well as Orthopedic Surgery. We focus on gaining a greater understanding of common joint injuries and treatment. We also work with local high schools to provide opportunities to see sports medicine in practice with both athletic trainers and physicians. Events outside of meetings include running the OSSM Soccer Tournament and attendance of both regional and national sports medicine conferences. Dues are $20 for all four years ($5 each year) and can be paid to Alexa Morrow (Venmo: @lexmo25)
Faculty Adviser: Dr. Danahy
Leadership Positions
President: Runs the club. Oversees community outreach and establishes connections to benefit the club. Is in charge of making club meetings interesting and worthwhile.
Vice President: Assists the president with all of the above duties.
Secretary: In charge of communications to club members from the leadership council and documentation of events/meetings.
Treasurer: Manages the club's dues and other finances. Is in charge of food for each meeting.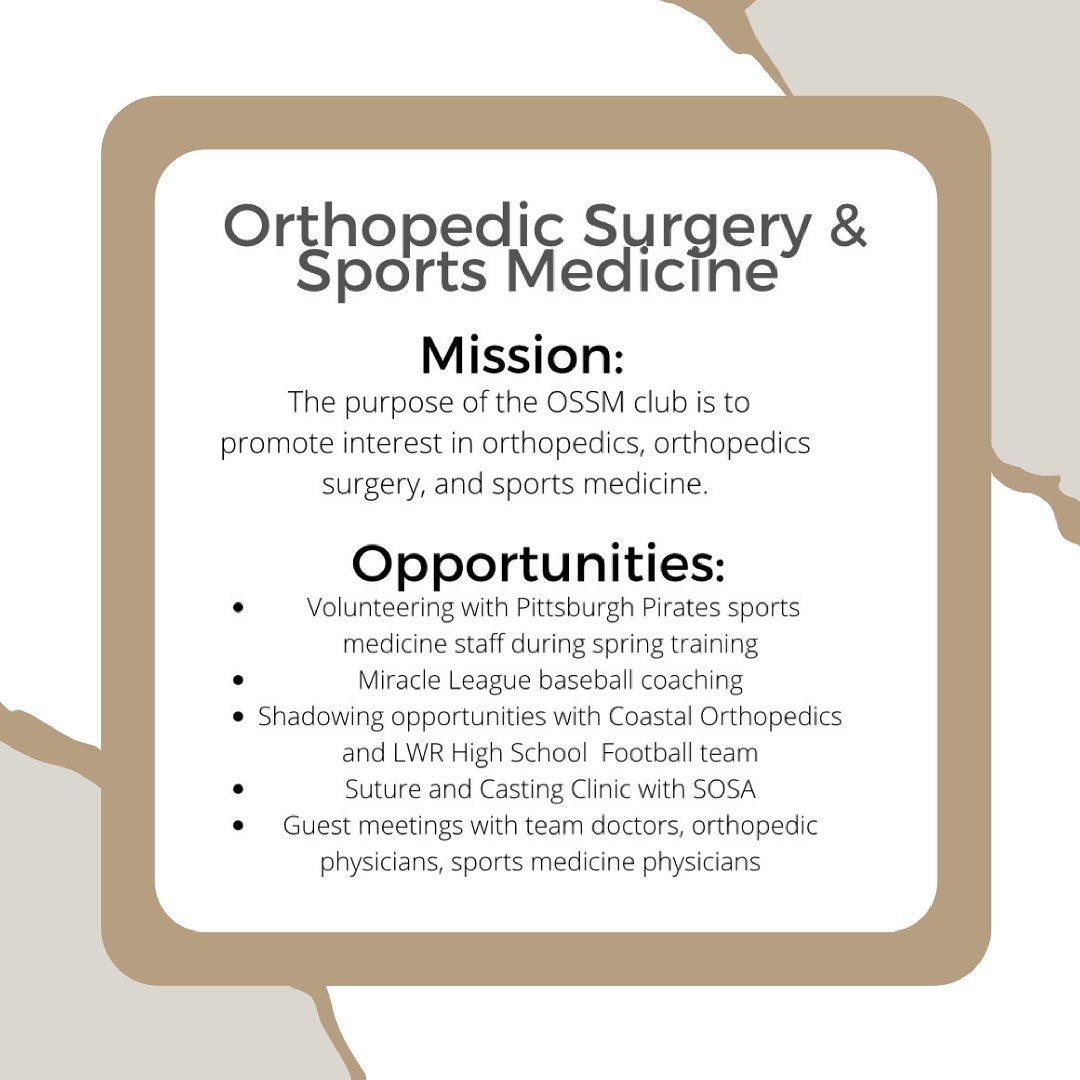 Class of 2023 officers:
President:  Austin Henken
Vice-President:  Matt Giansiracusa
Treasurer: Roi Medina
Secretary: John Sousou
Class of 2022 officers:
President:  Jay Rampertaap
Vice-President:  Justin Scuorzo
Treasurer:  Sabika Sadiq
Secretary:  Brian Slivonik
Class of 2021 officers:
President:  Levi Harris
Vice-President:  Omar Alzarkali
Treasurer: Patrick Saad
Secretary:  Raphael Itzkowitz
Class of 2020 officers:
President:  Eric Taris
Vice-President:  Rohan Patel
Treasurer: Dylan Brech
Secretary:  Steven Sen